ABOUT WAES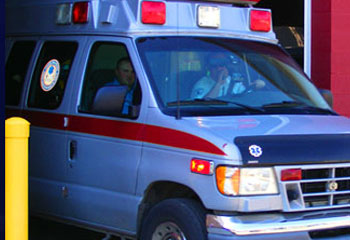 MISSION ...Western Alliance promotes and provides community health and safety by utilizing the highest qualified personnel and most advanced equipment in the pre-hospital environment.
Western Alliance Emergency Services Incorporated (WAES) was founded in January of 1999 as a result of a collaboration of the former Canton Ambulance Association and Troy Ambulance Association. WAES is a licensed 501 C3 non-profit organization consisting of career Paramedics, career and volunteer EMT's, First Responders and Drivers.
The organization is funded by third party billing, memorial donations, grants and service subscriptions. We are also a PUC licensed non-emergency transport provider, offering wheelchair and stretcher transport to those individuals requiring assistance and transportation to requested facilities or functions.
Our coverage area over 482 square miles, handling approximately 3,900 911 calls annually for which Western Alliance Emergency Services has a fleet of 9 ambulances with one being a 4X4 for severe weather conditions
WAES also provides Non-Emergency transportation throughout Northern Pennsylvania and Southern New York with a fleet of 9 wheelchair/stretcher vans and handling approximately 3500 trips annually.
Western Alliance has stations in Troy and Canton.